Brownville Village Theatre
Johnson Father's Day Chicken BBQ
4th of July Parade in Brownville
From Nebraska's beginnings to today, Nemaha County is host to can't miss events, museums and attractions! Whether you're exploring the history of Nebraska or kayaking clear waters, you'll enjoy Nemaha County.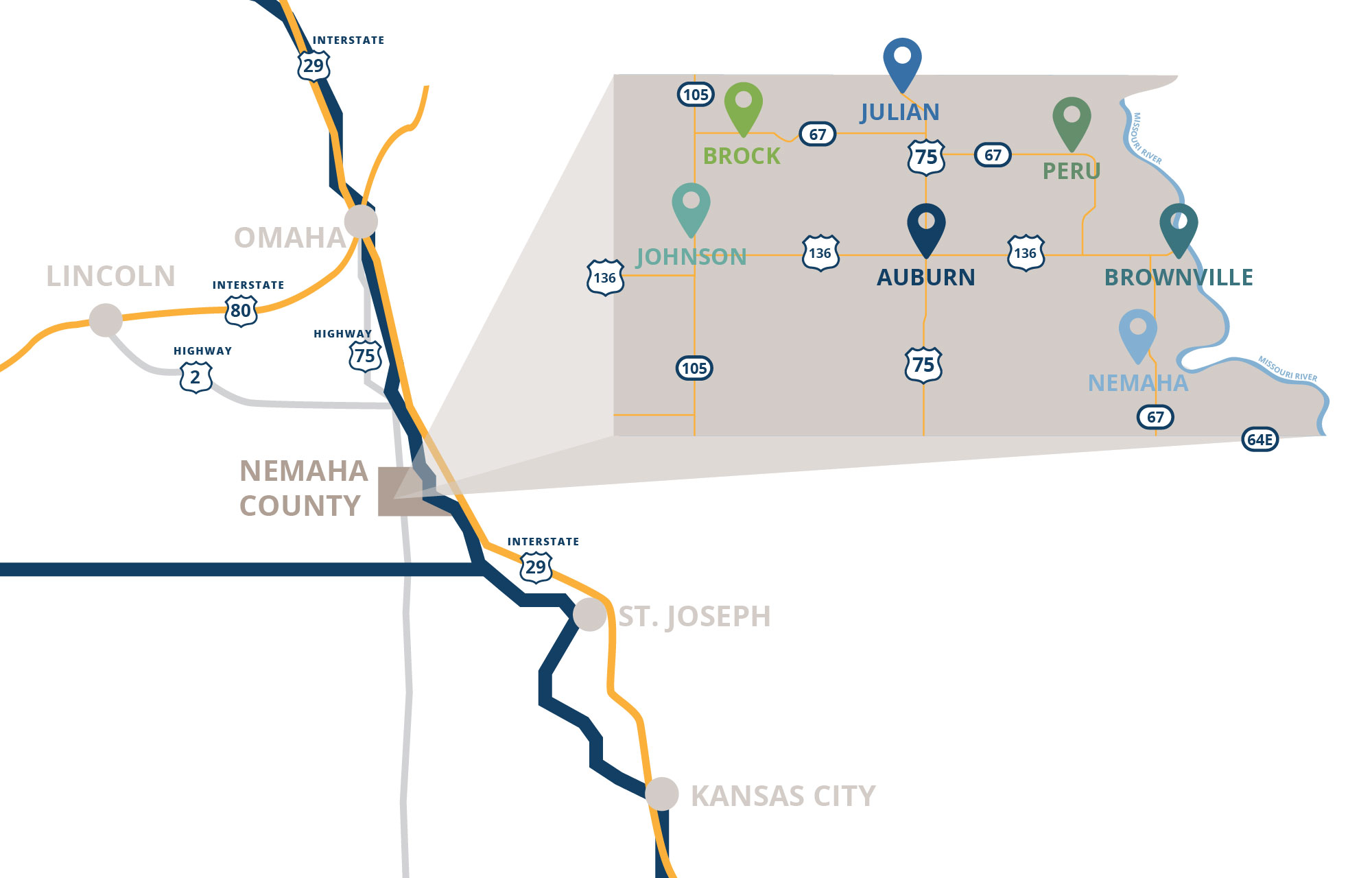 More than a dozen museums explore the history of Nemaha County and the beginnings of Nebraska. From America's great migration west to a study of Native America culture and art, there's an exhibit right for you!
Brownville's theatre and concert scenes have made it a must-visit city for decades. Also visit the attractions in Auburn for a taste of small-town bowling and cinema.
The beautiful hills of the Missouri River are perfect for biking, hiking and outdoors recreation. Visit the splash pads in Auburn and Peru, the beauty of Coryell Park or the ancient hieroglyphics of Indian Cave State Park for your next adventure!
Rodeo, car shows, gigantic flea markets, college athletics and more – our thriving communities invite you to join us for a wide-array of events! From annual celebrations (like the Father's Day Chicken BBQ in Johnson or Old Time Autumn) to the concert and theatre seasons, you'll find the occasion perfect for your visit.
OUR COMMUNITY IS YOUR COMMUNITY
Questions About the Area?